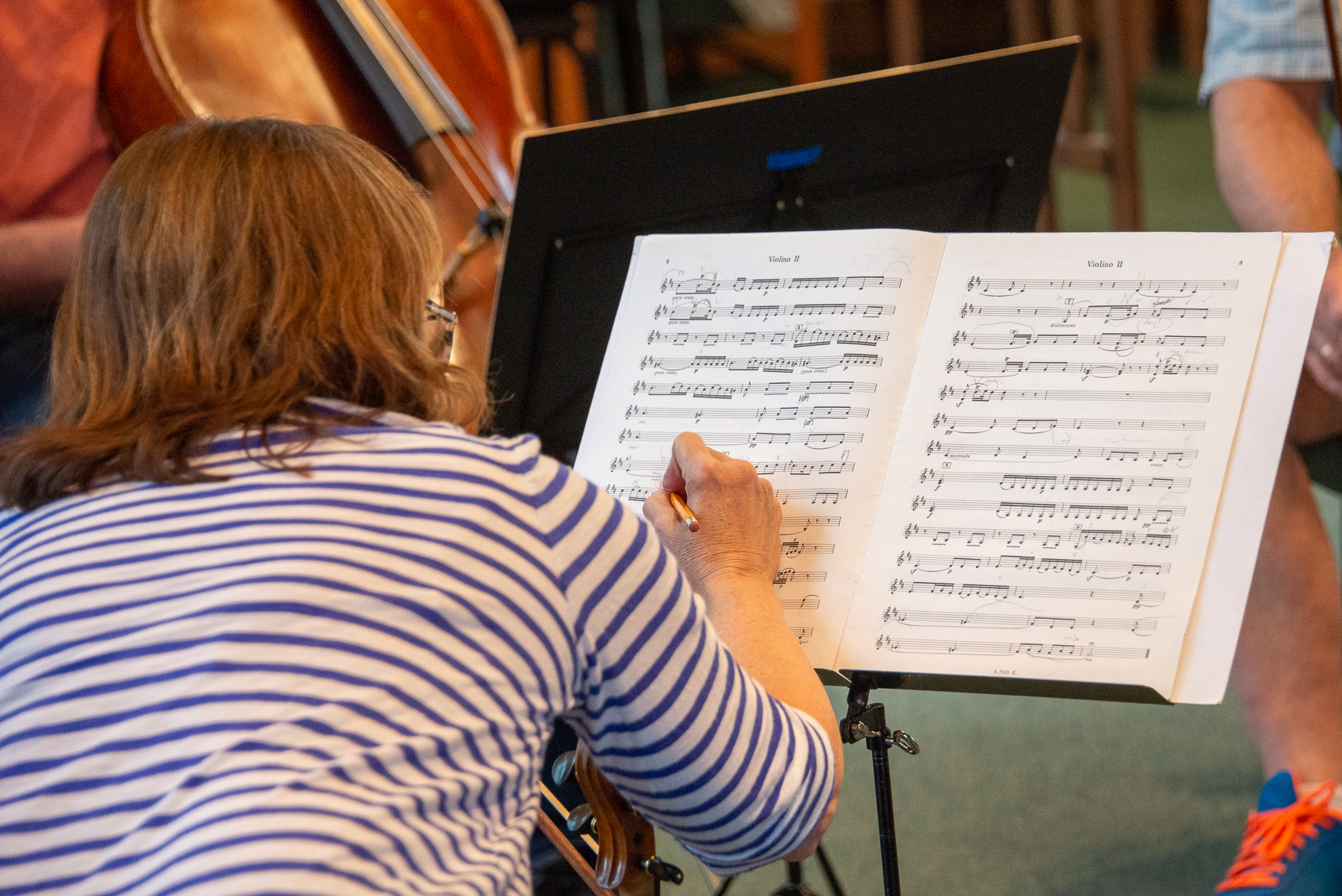 2021 Concerts and Musicians
In 2021, you'll hear concerts designed by Artistic Directors Tara Helen O'Connor and Daniel Phillips featuring many of the musicians you know from previous years.  Here is a message from Tara and Danny about this summer and next,
Dear Music from Angel Fire Friends,
The Music from Angel Fire family of musicians miss being with you this summer. Chamber musicians live in the music and revel in the collaborative effort to bring it to life for each other and for you, our listeners. We so look forward to the moments that will again be possible, alive in the spaces that have held so many precious memories. In 2021 you will hear many of the works and artists who were committed to the 2020 festival. While our fearless leader for the last 36 years, Ida Kavafian, will be taking a break in 2021, her sister Ani as well as the Kim brothers, Teddy, Toby, the Robinsons, and Peter Lloyd will be returning. Former Young Artists Ayane Kozasa and Amy Yang will be joining us. You will come to love the profound musicianship of pianist Pedja Muzijevic (as well as learning to pronounce his name). Also new to the Music from Angel Fire Festival will be the brilliant and masterful pianist Shai Wosner. We can't wait to hear what will come out of cellist Paul Wiancko's amazing creative mind for our 2021 commissioned work for flute and string quartet. Jonathan Coopersmith returns to offer historical facts and deep insights about the music you will hear. And, of course, the yearly "Salon" concert.
We long for next summer when we can again come together for "The Fun Festival."
Tara and Danny