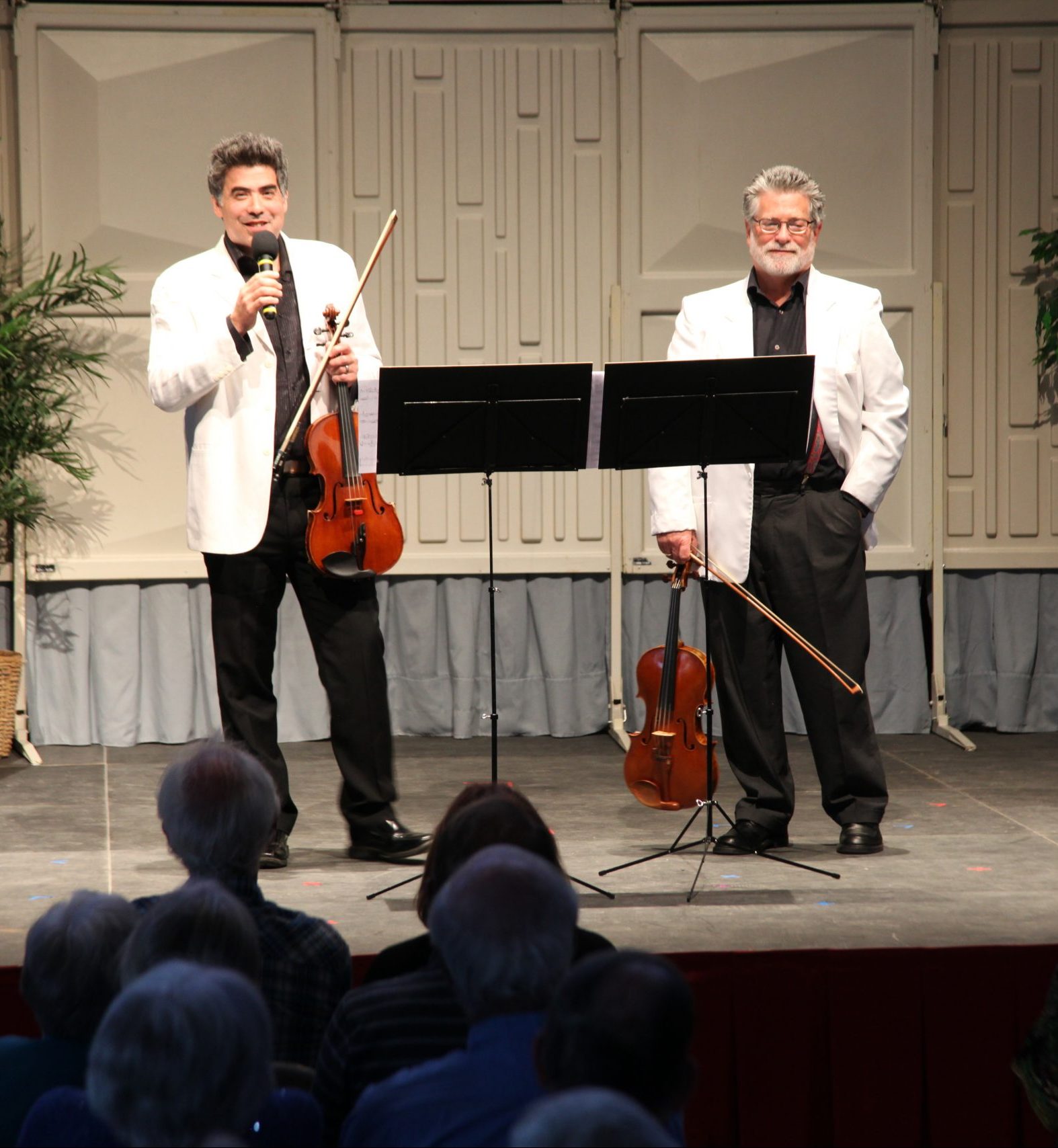 The Bruce and Hilde Howden American Commissioning Project
Through the generosity of Hilde Howden and the Bruce E. Howden American Composers Project, Music from Angel Fire has created an enviable commissioning history that rivals major international festivals. Each year, Music from Angel Fire invites an internationally renowned composer and a Young Artist Composer to each compose a work premiered at the festival. The Composer-in-Residence Program began in 1986, and the Young Artist Composer-in-Residence Program was initiated in 2005. As a result, Music from Angel Fire has commissioned and presented 45 world premieres in its 36-year history.
Music from Angel Fire has received national acclaim for its commissioning history from the Chamber Music Society of Lincoln Center. In February of 2016, OPUS ONE presented a special concert at Lincoln Center, performing four major works commissioned by Music from Angel Fire.
Paul Wiancko, Composer-in-Residence for 2021
Paul Wiancko has led an exceptionally multifaceted musical life as a cellist, composer, and collaborator. As a student, Paul was simultaneously winning international cello competitions (which led him, most notably, to Poland to perform the Lutoslawski Cello Concerto with the Polish Radio Symphony Orchestra) and recording strings for local punk bands in his dorm room. That duality embedded itself in Paul's artistic DNA and has since resulted in collaborations with artists ranging from Chick Corea, Etta James, Jóhann Jóhannsson, and Max Richter to members of Arcade Fire, The National, Blonde Redhead, and many others.
An avid chamber musician, Paul's performances with Musicians From Marlboro have been described as "utterly transparent" and "so full of earthy vitality and sheer sensual pleasure that it made you happy to be alive" (Washington Post). Paul has had the pleasure of performing alongside Midori, Yo-Yo Ma, Richard Goode, Mitsuko Uchida, Nico Muhly, and members of the Guarneri, Takács, JACK, Parker, and Juilliard quartets. In 2009, Paul joined the award-winning Harlem Quartet, with whom he spent three years performing and teaching extensively throughout the US, Europe, South America, and Africa. Paul currently writes and performs as a member of the viola and cello duo Ayane & Paul, as well as the folk-inspired Bird's Eye Trio, and tours regularly with the East Coast Chamber Orchestra (ECCO) and American Contemporary Music Ensemble (ACME).
Recently chosen as one of Kronos Quartet's "50 for the Future," Paul's own music has been described as "dazzling" (Star Tribune) and "vital pieces that avoid the predictable" (Allan Kozinn), in which "gestural stabs and interlocking melodies swirl and gel, revealing a wealth of colors and textures" (Pop Matters). Winner of the S&R Foundation's Washington Award for Composition, Paul's recent commissions include works for the Aizuri, Parker, St. Lawrence, Kronos, and Attacca Quartets, yMusic, violinist Alexi Kenney, Banff Centre, Bargemusic, and the Raleigh Civic Symphony. He has been invited to be composer-in-residence at the Caramoor, Spoleto, Twickenham, Newburyport, Portland, and Methow Valley Festivals. His 25-minute quartet LIFT is featured on the Aizuri Quartet's album Blueprinting, which was recently nominated for a Grammy Award and named one of NPR's top 10 classical albums of 2018.
Paul performs on a 2010 Mario Miralles violoncello and lives in New York. Though cello was Paul's first love, he also enjoys playing guitar, bass, violin, viola, harmonica, berimbau, shamisen, and theremin. He is passionate about woodworking and hiking, and never travels without a tenkara fly-fishing rod.
The 2021 Music from Angel Fire commission is a new work for flute and string quartet.
Composer-in-Residence History
2021 Paul Wiancko
2020 Festival canceled due to Covid-19 Pandemic
2019 Richard Danielpour
2018 Andrea Clearfield
2017 Kenji Bunch
2016 Gabriela Lena Frank
2015 David Ludwig
2014 Bright Sheng
2013 Chick Corea
2012 Stephen Stucky
2011 Roberto Sierra
2010 Lowell Lieberman
2009 Augusta Read Thomas
2008 Joan Tower
2007 Marc Neikrug
2006 Michael Daugherty
2005 George Tsontakis
2004 Kevin Puts
2003 Previous composers wrote short pieces for anniversary: Adolphe, Fine, Greatbatch, Deak, Kernis, Coleman, Hartke, Singleton, Crockett, Higdon, Larson, Lowry
2002 Douglas Lowry
2001 Libby Larson
2000 Jennifer Higdon
1999 Donald Crockett
1998 Stephen Hartke
1997 Jon Deak
1996 Alvin Singleton
1995 Dan Coleman
1994 Bruce Adolphe
1993 Aaron Jay Kernis
1992 Jon Deak
1991  Timothy Greatbatch
1989  Vivian Fine
1988  Bruce Adolphe
Young Composer-in-Residence
2021  Not yet selected
2020  Canceled due to COVID-19 Pandemic
2019  Dai Wei
2018  Not selected
2017  Nick DiBerardino
2016  Gabriella Smith

2015  Alyssa Weinberg
2014  Andrew Hsu
2013  Thomas Oltarzenski
2012  Daniel Temkin
2011  Michael Djupstrom
2010  Daniel Shapiro
2009  Chris Rogerson
2008  Christopher Weiss
2007  Ke-Chia Chen
2006  Sheridan Seyfried
2005  James Ra