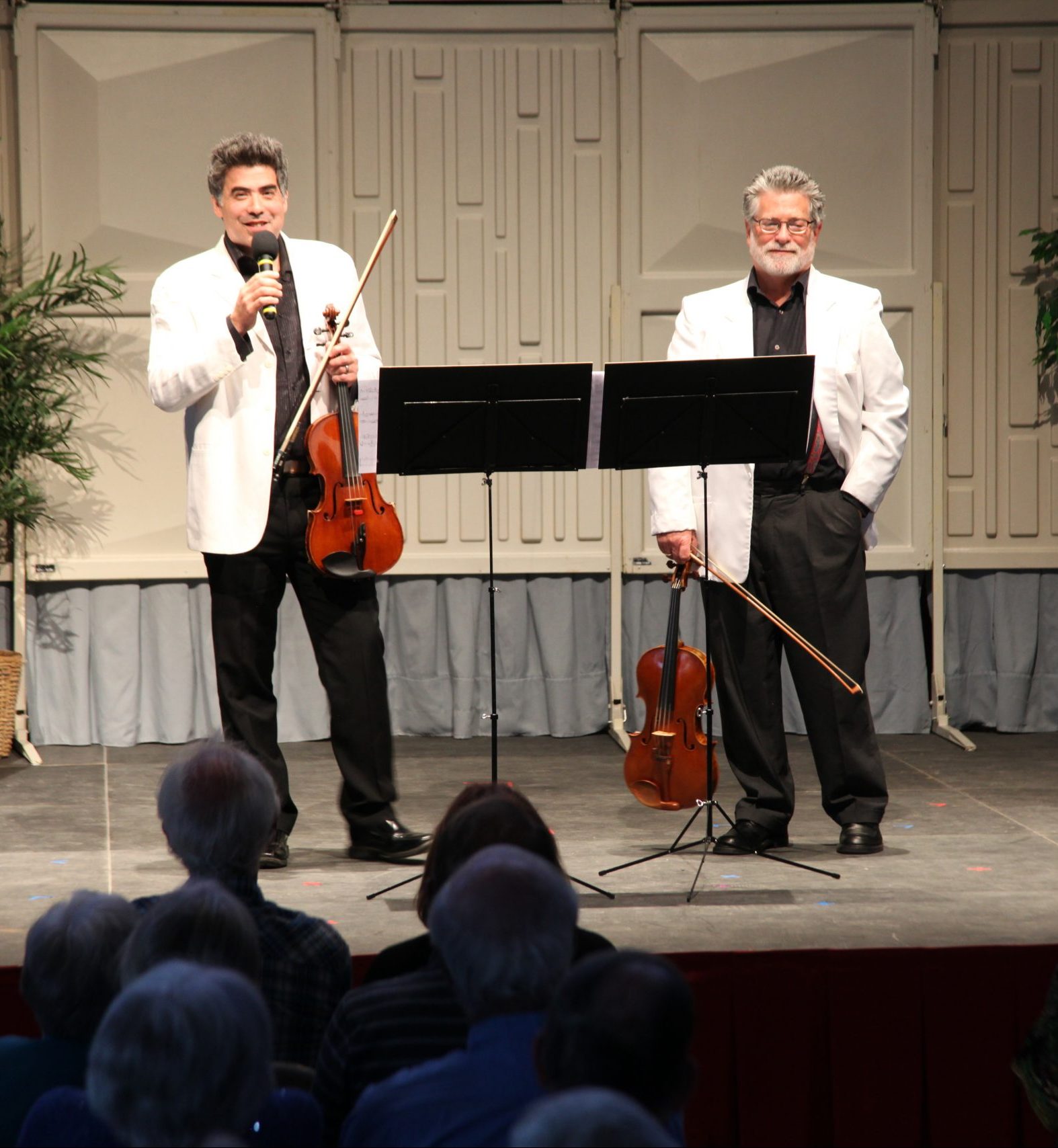 The Bruce and Hilde Howden American Commissioning Project
Through the generosity of Hilde Howden and the Bruce E. Howden American Composers Project, Music from Angel Fire has created an enviable commissioning history that rivals major international festivals. Each year, Music from Angel Fire invites an internationally renowned composer and a Young Artist Composer to each compose a work premiered at the festival. The Composer-in-Residence Program began in 1986, and the Young Artist Composer-in-Residence Program was initiated in 2005. As a result, Music from Angel Fire has commissioned and presented more than 45 world premieres in its 36-year history.
Music from Angel Fire has received national acclaim for its commissioning history from the Chamber Music Society of Lincoln Center. In February of 2016, OPUS ONE presented a special concert at Lincoln Center, performing four major works commissioned by Music from Angel Fire.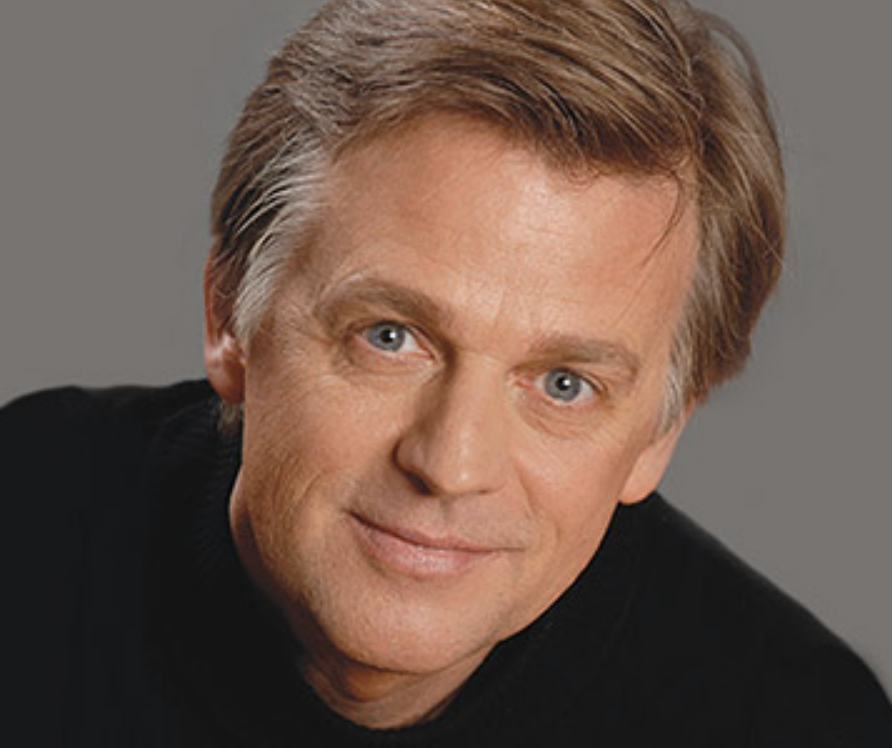 Stephen Prutsman, Composer-in-Residence for 2022
Stephen Prutsman is Music from Angel Fire's composer-in-residence for 2022, with a world premiere of a work by him on Saturday, August 27, 2022, at 6 p.m. at the Angel Fire Community Center.  Tickets for the concert are available starting July 1.  Prutsman is featured not only as composer-in-residence, but as pianist.
Stephen has been described as one of the most innovative musicians of his time. Moving easily from classical to jazz to world music styles as a pianist, composer and conductor, Stephen continues to explore and seek common ground and relationships in the music of all cultures and languages.  In the early '90s he was a medal winner at the Tchaikovsky and Queen Elisabeth Piano Competitions, and received the Avery Fisher Career Grant.  Since then Stephen has performed the classical concerto repertoire as soloist with many of the world's leading orchestras and his classical discography includes acclaimed recordings of the Barber and McDowell concerti with the Royal Scottish National Orchestra and National Symphony Orchestra of Ireland.
As a composer, Stephen's long collaboration with Grammy Award-winning Kronos Quartet has resulted in over 40 arrangements and compositions for them. Other leading artists and ensembles who have performed Stephen's compositions and arrangements include Leon Fleisher, Dawn Upshaw, the St. Lawrence String Quartet, Yo-Yo Ma, Spoleto USA, and the Silk Road Project. In 2010, his song cycle "Piano Lessons" was premiered by Ms. Upshaw and Emanuel Ax at Carnegie Hall, the Concertgebouw, Disney Hall, and the Barbican Centre.  As a pianist or arranger outside of the classical music world he has collaborated with such diverse personalities as Tom Waits, Rokia Traore, Joshua Redman, Jon Anderson of "YES", Sigur Rós and Asha Bhosle.
Stephen is featured in several concerts, including two where Buster Keaton's 1925 silent movie, Seven Chances, will be shown as the Music from Angel Fire musicians perform an original music score he composed.  Tara Helen O'Connor, one of Music from Angel Fire's artistic directors and flute player, has performed this work, remarking, "It is great fun for both the audience and the performers. It is sure to be a wonderful addition to Music from Angel Fire this year."
In the past, Stephen's dedication to the creation of new musical environments led him to create music festivals in such far-flung places as the island of Guam. Passionate about the value of music for all, Stephen is actively promoting music and arts education wherever he visits.  He is involved in several projects whose missions are to create enjoyable artistic or recreational environments for children on the autistic spectrum and their families.
Music from Angel Fire is looking forward to Season 38 and Stephen Prutsman.
Composer-in-Residence History
2022 Stephen Prutsman
2021 Paul Wiancko
2020 Festival canceled due to Covid-19 Pandemic
2019 Richard Danielpour
2018 Andrea Clearfield
2017 Kenji Bunch
2016 Gabriela Lena Frank
2015 David Ludwig
2014 Bright Sheng
2013 Chick Corea
2012 Stephen Stucky
2011 Roberto Sierra
2010 Lowell Lieberman
2009 Augusta Read Thomas
2008 Joan Tower
2007 Marc Neikrug
2006 Michael Daugherty
2005 George Tsontakis
2004 Kevin Puts
2003 Previous composers wrote short pieces for anniversary: Adolphe, Fine, Greatbatch, Deak, Kernis, Coleman, Hartke, Singleton, Crockett, Higdon, Larson, Lowry
2002 Douglas Lowry
2001 Libby Larson
2000 Jennifer Higdon
1999 Donald Crockett
1998 Stephen Hartke
1997 Jon Deak
1996 Alvin Singleton
1995 Dan Coleman
1994 Bruce Adolphe
1993 Aaron Jay Kernis
1992 Jon Deak
1991  Timothy Greatbatch
1989  Vivian Fine
1988  Bruce Adolphe
Young Composer-in-Residence
2022 Elise Arancio
2021  Not selected
2020  Canceled due to COVID-19
2019  Dai Wei
2018  Not selected
2017  Nick DiBerardino
2016  Gabriella Smith

2015  Alyssa Weinberg
2014  Andrew Hsu
2013  Thomas Oltarzenski
2012  Daniel Temkin
2011  Michael Djupstrom
2010  Daniel Shapiro
2009  Chris Rogerson
2008  Christopher Weiss
2007  Ke-Chia Chen
2006  Sheridan Seyfried
2005  James Ra