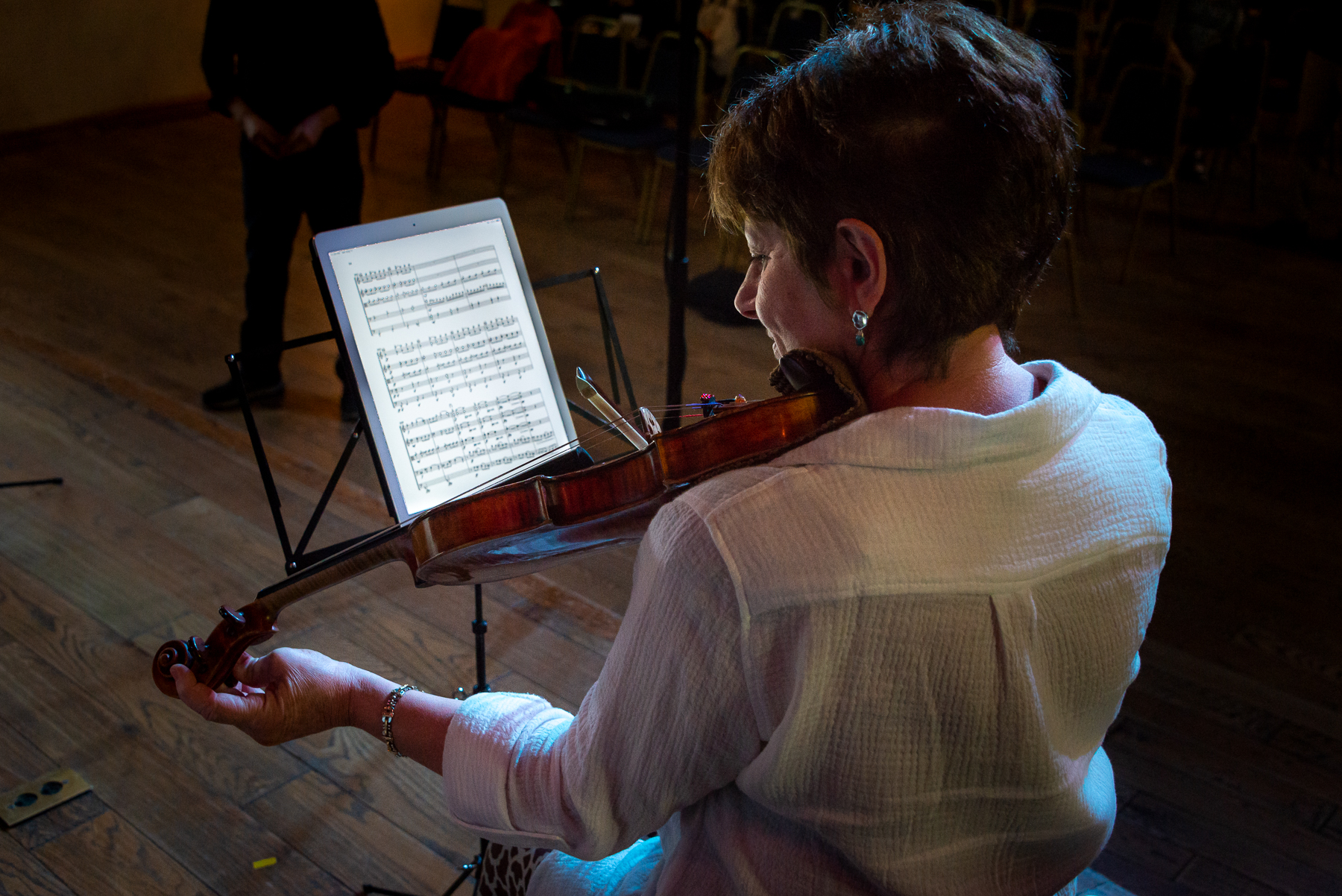 Music from Angel Fire was founded in 1983 by a group of chamber music-loving friends and families in Angel Fire and Taos who were inspired to bring chamber music to the region on an annual basis.  In 1984, Ida Kavafian was invited to serve as Artistic Director, a position she maintained through September 2019.  Under Kavafian's tenure, Music from Angel Fire has won a place on the national stage with its Composer-in-Residence Program (1988), Young Composer-in Residence (2005), Music in Schools (1999), and a visual artists program that brings the places and spaces of New Mexico to the annual festival.
In 2018, Music from Angel Fire revised its mission statement.  Since that time, the board has looked to the following for guidance: Music from Angel Fire exists to enrich the lives of Northern New Mexico residents and visitors through extraordinary music performances and educational outreach programs that are sustainable.
In 2020, the Board of Music from Angel Fire selected flutist Tara Helen O'Connor and violinist Daniel Phillips as the new Artistic Directors to lead Music from Angel Fire.  Both artists have been members of the Music from Angel community for more than two decades.
Music from Angel Fire, like many performing arts organizations, cancelled the 2020 season because of the COVID-19 pandemic.  That year the Music in Schools program became a virtual program, supporting music educators across New Mexico with brief performances and in 2021, some specific curriculum-based segments, to share with their K-12 students.
In 2021 and 2022, Music from Angel Fire presented festivals.  Audience members described 2021 as the best festival ever and continued with praise and enthusiasm for the 2022 festival.  By 2022, Music in Schools was able to return to classrooms and chose to continue a hybrid outreach program with both in-school and virtual elements.
Music from Angel Fire works to ensure that it meets needs for accessibility and does not discriminate as prescribed by law.